Lance Disrupter
With many unique and innovative features, the Lance Disrupter system is a powerful solution for a wide array of missions. Effective on small to large targets, the Lance uses 12 gauge, percussion cartridges though the use of either an electrical breech or shock tube breech.
Like all of our products, the Lance disrupter is the result of close work with EOD technicians. CTS strives to understand their needs, combining our design and engineering expertise with extensive research and development, in order to deliver the most fitting solutions.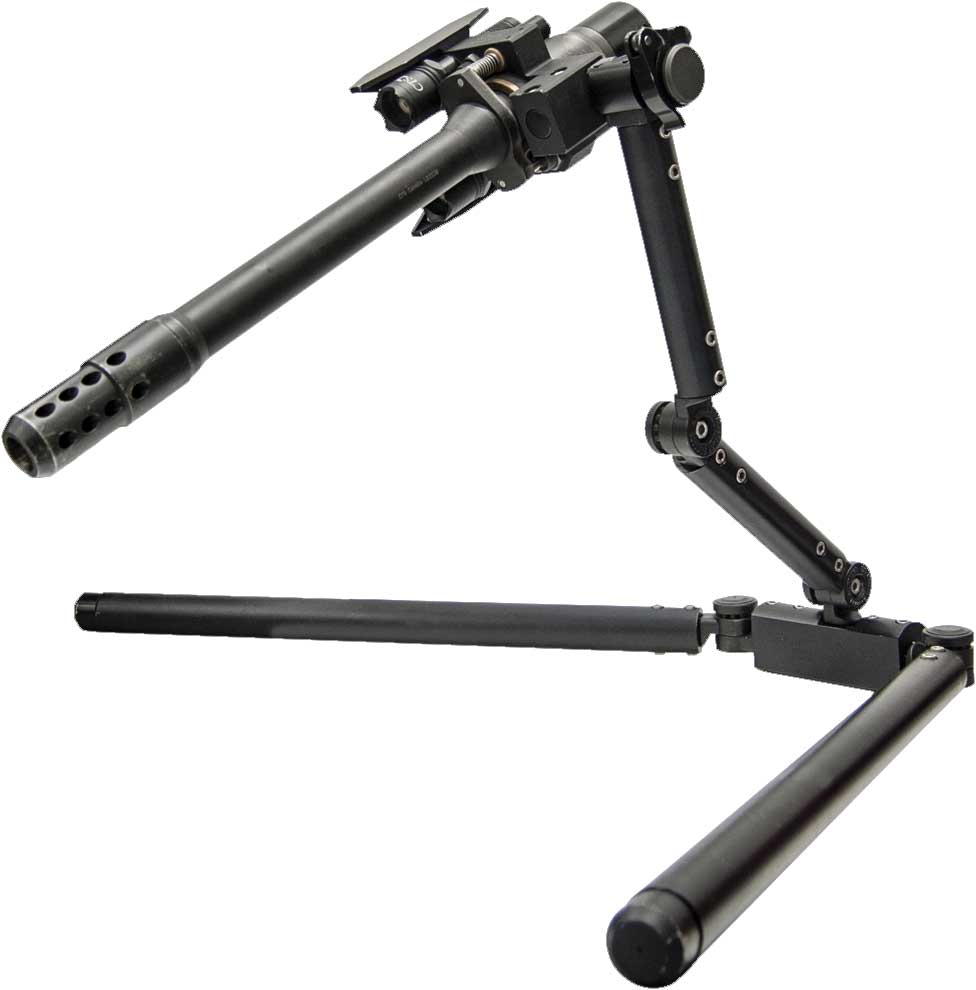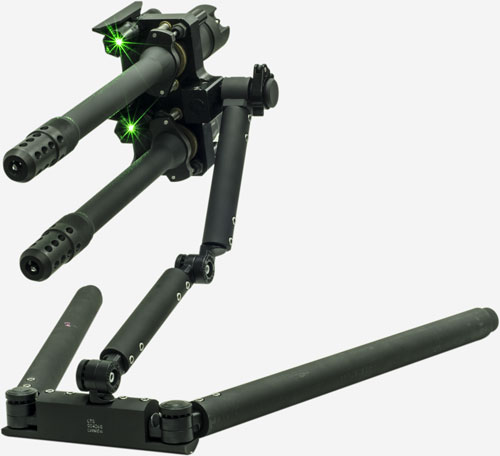 TwinLance Disrupter
The Twin Lance Disrupter is a great example of innovative and unique ideas becoming a reality and making a difference in the global EOD efforts. This is part of our vision at CTS.
With interchangeable parts and mounting on the same Scabbard Stand, this double barreled disrupter includes the same innovative features as its single counterpart and is practical in many situations.
Multi-shot ROV Deployment
Interoperability from Stand to ROV
Simultaneous shots for increased disruptive power
Projectile combinations provide better strategic alternatives and faster response times
For more detailed technical specifications, demonstration videos and other materials, we invite End Users and Authorities to follow the link below.
End User Portal
One Universal Cartridge 2> Two Power Levels, for All Projectiles.
The Lance and TwinLance disrupters can shoot water as well as solid and frangible projectiles.
Available projectiles include:
Granular Water Shot, our specialized water additive for increased penetrative power, range and precision
Microshot, a versatile low shock frangible projectile
Pipe Rounds, specially designed for removal of pipe caps with minimal damage to pipe body
Dusty Rounds, a hard frangible projectile with high penetrative power for increased stand-off distance and precision
De-Armer Projectiles, these include solid slugs, chisels, large forks and blades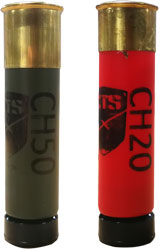 Robot Compatibility 2> Easily mounted on all major EOD Robots
The Hybrid Recoil-Less System allows the Lance and Twin Lance to be mounted on even the smallest tactical robots. Mounting brackets are designed in collaboration with robot manufacturers to ensure the best performance and eliminate the risk of damage.
Our disrupters have been tested on the following robots:
ICOR: Caliber T5, MK 3 Caliber
Endeavor Robotics: 510 Packbot
ECA Group: Cameleon, Cobra
Telerob: Telemax, tEODor
QinetiQ: Talon
Remotec: F6A
Digital Vanguard (DV-S)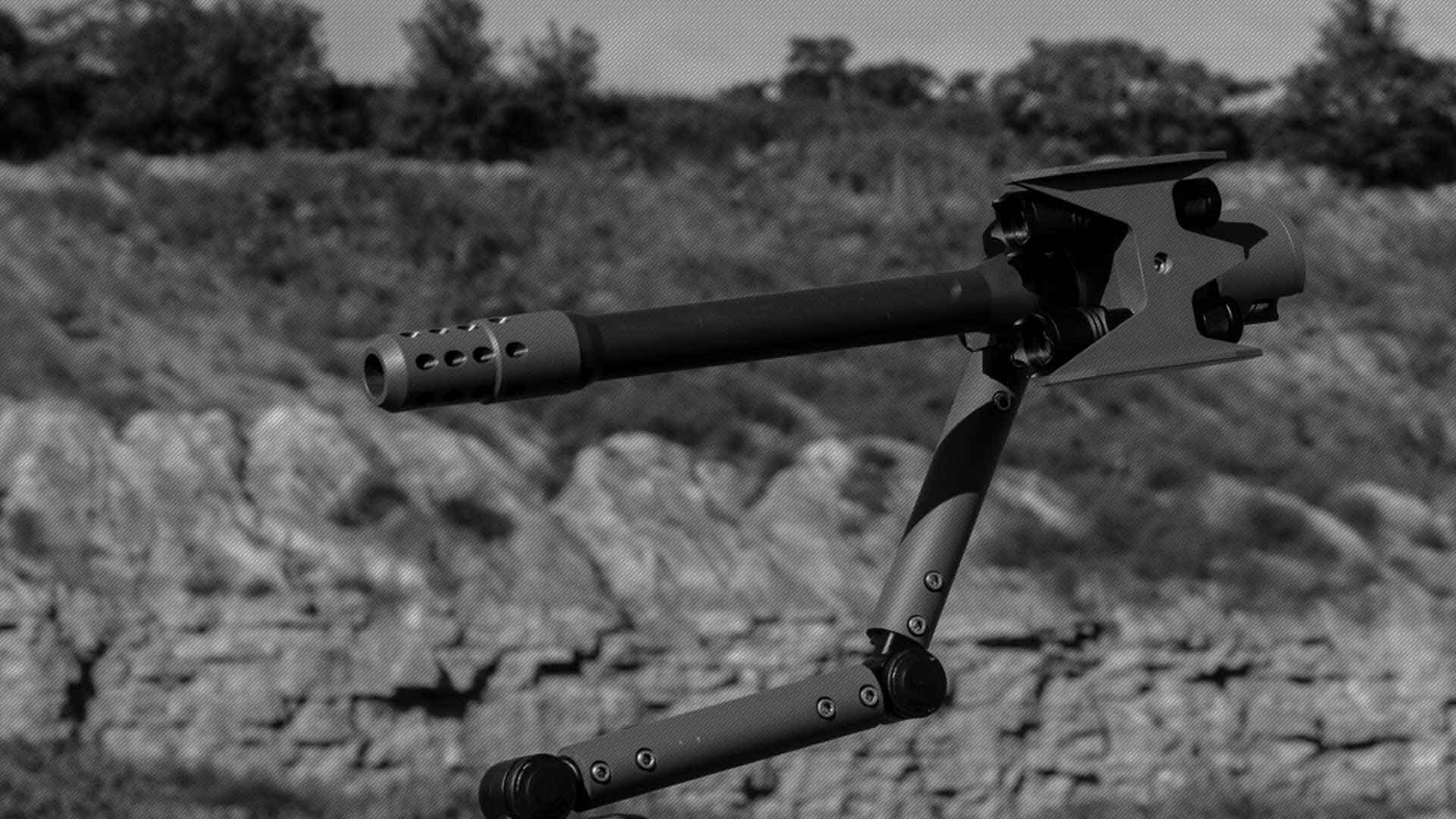 Features
Each part is the result of many years of Research and Development
as well as field work and consultations with EOD technicians from around the world.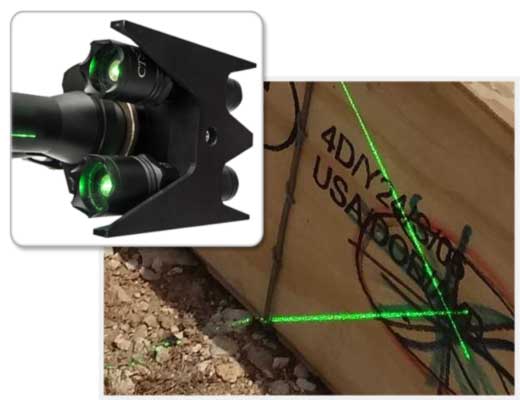 Zero-Convergence Aiming System
The CTS patented Zero-Convergence Aiming System is a self-aligning system which eliminates the need for re-calibration. It will always be in line with the barrel axis, regardless of the distance between disrupter and targeted object.
Two high intensity green lasers create a highly accurate cross-hair that is clearly visible in direct sunlight from over 15 meters distance.
This design proves invulnerable to human error, simplifies the training process and allows for a quicker deployment as the lasers do not need to be unmounted prior to firing.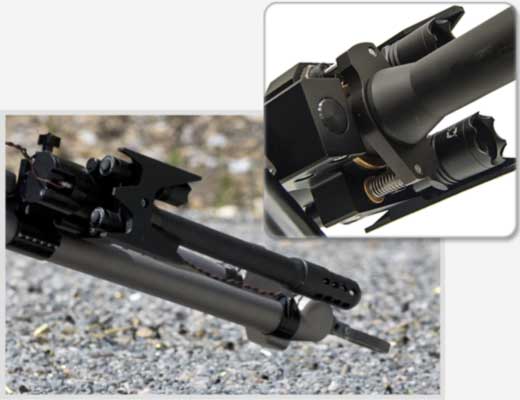 Recoil Absorption System
This advanced recoil absorption system successfully lowers the kinetic energy being transferred to the stand or robot without compromising power.
Its light weight and lack of a counter-shot or other convoluted method of handling recoil makes the CTS disrupter remarkably safe and easy to use.
Our design, tested on a wide range of robots, gives the Lance a penetrative shot with maximum power, accuracy and disruption capabilities that are typically associated with recoil systems.
Floating Breech
This electric breech combines the convenience of a reusable electric system with the safety of percussion cartridges. It is engineered to protect the user by eliminating the possibility of false discharge caused by EM/RF interference or unexpected impact.
Shock-Tube Breech
The shock breech works with a variety of shock tube models. It is simply designed and, much like its electric counterpart, is safe and easy to use.
Non-seizing threads allow for quick installation without the use of tools and without the need for cleaning between shots.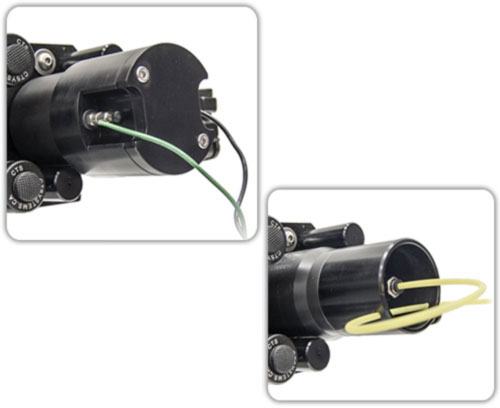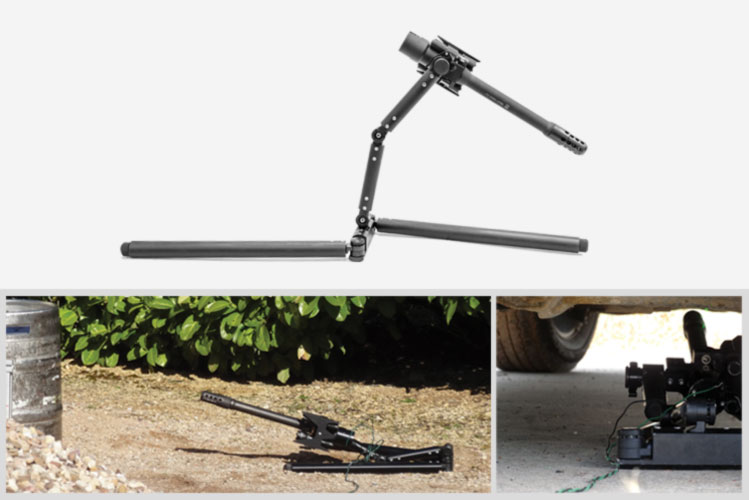 Scabbard Stand
Constructed out of lightweight yet highly robust aircraft-grade aluminium, the Scabbard stand conveniently fits in a backpack and is highly configurable without any tools.
The durable quick-release and push-swivel articulations allow for extremely swift deployment and accurate aiming.
Configurable to extend technician stand-off distance 3-fold
Field repairable with minimal tools (no welded parts)
Under vehicle capabilities due to low profile design
Legs store accessories, parts, projectiles or cartridges
Capable of holding Twin Lance
Baldric Backpack
To hold it all together, each complete system come with the Baldric Backpack. It is designed to be the ultimate tactical EOD backpack, capable of storing a complete Lance or TwinLance Disrupter solution for rapid intervention all while keeping safety, durability and ergonomics at the highest standards.
Strategically located pouches fit Lance components and accessories securely and prevent any noise during transport. The backpack unzips and unfolds its whole length to expose all contents on the ground or while still on a person.
Designed to look like any other civilian hiking style backpack, it allows the user to blend into the crowd and avoid public awareness when necessary.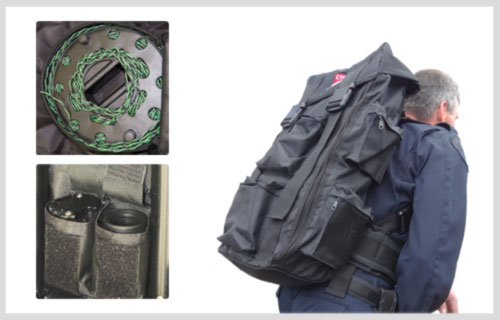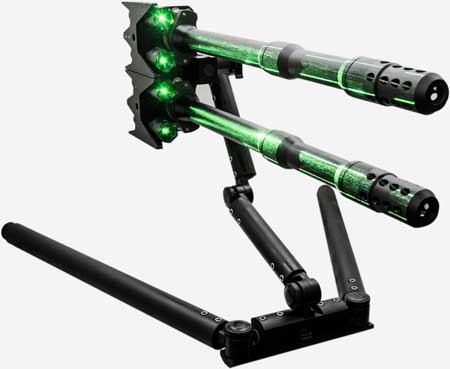 Barrel Extensions
For increased disruptive power using water and GWS, this simple extension can easily be screwed on to the barrel and allows for 50ml of extra capacity.