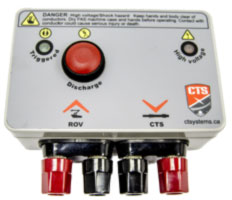 Firing Adapter System
In order to facilitate ROV integration, we offer a universal adapter that will work on any robot with firing output capability. This compact, weather resistant and lightweight system is designed with multiple safety circuits and is powered by the robot.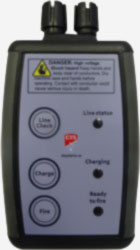 CTS Universal Blasting Machine
Small, lightweight and simple to use universal blasting machines can trigger electric breeches, blasting caps or electric matches, allowing for more than 900 shots on one battery. Our blasting machines are designed for durability and reliability with an IP67 rating.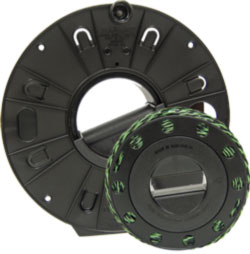 Packreel / Cordwheel
MilSpec, heavy duty, lightweight and ergonomic hand held reels. Safe from electric interference or electrostatic discharge, these reels are ideal for first responders.
For more detailed technical specifications, demonstration videos and other materials, we invite End Users and Authorities to follow the link below.
End User Portal